Meet the team at St Mary's.
Rev Sue Hurley
Priest in Charge
After teaching for many years, Sue trained for ministry at St Mellitus College, South Kensington, completing a master's degree in Christian Leadership. During that time she worked with 4 rural churches in Chelmsford diocese.
Sue was ordained in 2016 and began her curacy in what is now The Pilgrim Parishes. Sue was appointed as Priest in Charge in April 2021. Sue is married to Andy.
Rev Cilla Hawkes
Associate priest
Cilla has worshipped at Lindsell for 50 years, first as a layperson and licensed Reader from 1994 and after being ordained in 2002.
She became Area Dean for 10 years in 2010 and has served in all the benefice churches. During this time she has been a Spiritual Director as well as remaining a wife, mother and now grandmother.
Rev Helen Pelly
Associate priest
Helen was ordained in 2011 and prior to this had been licensed as a Reader at Chelmsford Cathedral in 1994.
She was licensed as Area Dean for the Dunmow and Stansted Deanery in 2020.
Rev Jeff Hayward
Associate priest
Jeff is from Merseyside. After working in electrical contracting in Liverpool, Jeff trained for the ministry at Nottingham and was ordained in 1974.
He served curacies in a black country parish near Stourbridge and then in a stockbroker parish near Woking.
He was appointed vicar of a church in Chelmsford, serving there for 15 years. Many of those years were combined with prison ministry. Jeff later went into the Prison Service full-time and served in a number of roles, and at a number of establishments, within Prison Chaplaincy. He retired in 2012 and made a retirement move into North Essex with Celia his wife.
Rev Ian Elliott
Associate priest
Ian was ordained in 2016 having been trained at St Mellitus theological college.
Prior to retirement, Ian worked for nearly 40 years at Barclays Bank, based in the City of London and in Canary Wharf.
Rev Jo Wood
Associate Curate
Having trained at Sarum College, Jo joined the Pilgrim Parishes as Assistant Curate following her ordination in September 2021.  Prior to ordination she had a varied teaching career, including three years in Nepal.
She has also worked in public libraries and for a charity supporting prisoners and their families. She currently works part-time as a music teacher alongside her role in the Pilgrim Parishes. 
Catherine Elliott
Licensed Lay Minister (LLM)
Catherine has been a Licensed Lay Minister (formerly Licensed Lay Reader) since 2010, having previously worked as an administrator, mostly in the charity sector. She is also a Spiritual Director.
Anthea Gray
Licensed Lay Minister (LLM)
At the time of her licensing as a Reader in April 1997, Anthea worked full-time for Herts & Essex Farm Services Ltd. From 2003 she has worked part-time as a farm secretary.
Anthea served in the parishes of Blackmore and Stondon Massey from 1997 to 2020. She and her husband moved to Lindsell in 2017 and from 2020 she has been part of the Pilgrim Parishes ministry team.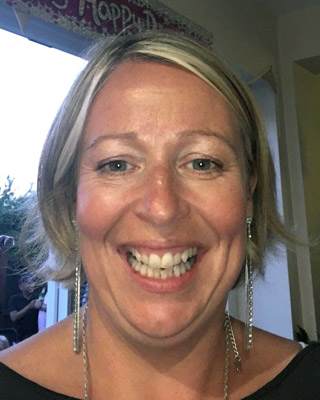 Emma Nicholls
Parish Administrator
Our new Pilgrim Parishes administrator Emma Nicholls, lives in Felsted with her family and previously held positions in the hotel sector as a Project Manager.
As well as being our new administrator, Emma also works as an exams invigilator at a local school.
Chris Beaven
Church Warden and lay chair
Chris has lived in Stebbing for 38 years and has worshipped at St Mary's for 36 years with his wife Cathy and their 2 children.
Chris worked as a Hotel manager for 7 years and then worked in the Wine & Spirit industry for 37 years. Hobbies include fishing, golf, tennis and antique collecting.